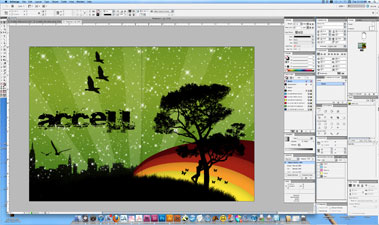 Design & Prepress
Looking for creative design, professional layout and prepress?
The creative department at Accell has years of experience developing just the right look for each project... and our ideas are always fresh! Accell's strong foundation in graphic design and adherence to corporate standards can also benefit in house creative departments when deadlines are looming and prepress is overloading - just let us take care of the production work!
Design & Prepress Services We Provide
Colour Scanning, Photo Manipulation & Enhancements
Customer Supplied Preflight & File Output
Layout, Typesetting and Production Work
Copywriting & Editing

Outstanding Graphic Design
Electronic PDF Proofing & Calibrated Digital Colour Proofing
Consultation and Customer Support
"By the early 2000's the word prepress became, in some ways, synonymous with digital prepress."
- Wikipedia