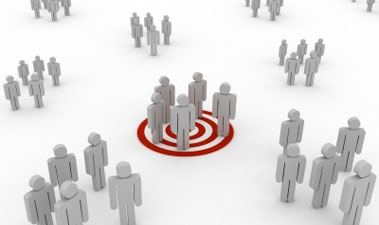 Mailing Services
Why Direct Mail ?
Direct mail is perhaps, one of the most powerful marketing mediums in use today. Few other marketing tools can deliver your message with exact precision at such a low cost. The amount of mail in your mailbox everyday attests to the effectiveness of this medium (If it didn't work, your mailbox would be empty!). In addition to that kind of exposure, Direct Mail offers these benefits:
It's Targeted
Mass advertising (TV, print, radio, etc.) can be expensive and isn't always an option for small businesses. But Direct Mail can focus on a smaller group of individuals who are more likely to respond to your offer, giving you more bang for your buck.
It's Personal
With Direct Mail, you can address your customers by name, speak to them individually and appeal to their interests and when customers feel that you understand their needs, they're more likely to respond. In fact, 55 percent of consumers "look forward" to discovering the mail they receive.
It's Flexible.
From letters to postcards to brochures, there is a large variety of inexpensive and easy formats you can use to create your direct mail campaign. You can add impact by including a special offer or free sample in the envelope.
It's Tangible.
Direct Mail allows you to physically place your message in your customers' hands and encourage interaction. Along with an engaging message, you can make an unforgettable impression by incorporating elements that actively involve the customer, like stickers and coupons.
It's Measurable.
Direct Mail is one of the few media channels that gives you the ability to track the success of your campaign. It's as simple as counting the inquiries you received or counting the number of coupons redeemed. By tracking and analyzing your results, you'll see what's working and can make adjustments to future mailings if needed.
It's Easy and Cost-Effective
You don't have to be a Direct Mail Expert with a Big Budget to advertise with the Mail. We are here to help you ease through your campaign with the most cost-effective measures. Whether it's a campaign of 500 pieces or 50,000, we will strive to meet your deadlines and exceed your expectations!
Mailing Services We Provide
Data Services

Disk / Data conversion
Data entry
Data enhancement (e.g. casing)
Merge & Purge
Address Verification and Correction (AV&C)
NCOA (National Change of Address)
Letter Carrier Presort (US & Cdn. Computerized postal presorting CASS certification (US)
Pressure Sensitive Labels
Personalized Laser Printing
Keycoding
Complex Selection

Fullfillment & Assembly

Product and literature fullfillment and distribution (Pick 'n Pack)
Warehousing & Order Taking
Manual & Kit assembly

Lettershop

Inkjetting envelopes
Labelling
Inserting (automated and manual)
Folding (automated and manual)
Wafer sealing (tabbing)
LCP & NDG soration
Unaddressed & Addressed Admail
Publication Mail
US Bulk Mail
Polybagging
"Direct mail is a proven vehicle for generating traffic through awareness."
- Canada Post